by FrankLee Anatra
---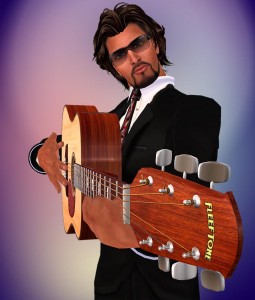 Thank you for your interest in booking a FrankLee Anatra performance for your party or venue within the virtual world of Second Life.
Contact JBird Melodie in-world for availability and rates. Please try and make all booking requests as far in advance as possible.
I usually perform for one hour per each performance and am readily available between the hours of 12pm (noon) and 10pm Second Life Time.
It's also a good idea to check the performance calendar on the right to see if I'm available at the date and time of your event.