May 15, 2015
by JBird Melodie
---
Wow Dreamers!  Wednesday night was epic at Key West!  At one point around 8:26 pm, we had over 66 people there!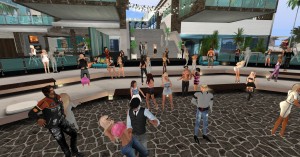 I would like to thank all of the Dreamers who came out to support FrankLee!  It was a great show filled with dedications and requests.  We all had a blast!  Hope to see you all soon out on the Grid!!
Thank you to Liz Wake and Tommi Bayn for always making us feel so welcome there!