April 5, 2015
by JBird Melodie
---
Hey Gang!  FrankLee has been playing a lot more in SL these days and we would really like to thank the Dreamers for coming out to support him.  This year has been quite busy for FrankLee and we have added a lot of regular shows with some early ones giving us opportunities to see his fans from all time zones.  We've also been adding lots of new Dreamers to our group too!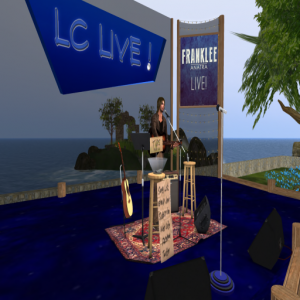 This year I would really like to feature some of our Dreamers in this blog.  Here is Shanti Rasa, Jericho Anomaly and Cricket Anomaly dancing it out at LC Live Music Venue! Thank you guys for coming out and for always making local chat more fun and for keeping us in touch with the latest fashions!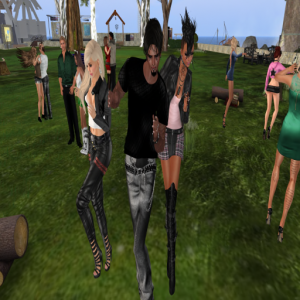 Keep watch on this blog, you might be my next featured Dreamer!
Hope to see you this week!