March 12, 2013
by JBird Melodie
---
Over the last year we have written on this blog about shows and group joins and weekly schedules and it's been a blast.  One of the greatest joys I have as FrankLee's manager and host along with Aubreya is i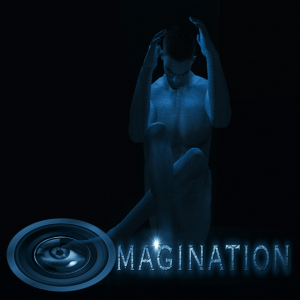 nviting people to his group and subscriber.  Week after week we have built this group together as a team and now it's time to showcase some of those Dreamers for the talents that they bring to Second Life and to each and everyone one of us.
Our very first Spotlight is on Owen Landar.  Owen has been a regular at FrankLee's shows for a long time has also been very busy here in SL building his own dream, Omagination Gallery & Studio. I have admired Owen's work for quite some time now but I could not describe what he does better than he has in this quote "Taking photographs has become my passion — all aspects of creating a shot – from the very basics of composing the shot to building custom-made sets have enabled me to capture flickering moments in time or kinetic energy. While my body of work has fallen under the heading of 'realism', I find freedom in exploring more 'fantastical' styles. I've been letting the creative impulse lead and surprise me. The notion of cultivating a 'signature style' continues to elude me, unless it's my love of doing something different every time. In short, I strive to be predictably unpredictable."
His work is incredible and reactionary.  He has this intensity about detail that is beyond the light and the shadows. You need to experience his work to know for yourself what I mean.  His gallery, Omagination is open to the public http://maps.secondlife.com/secondlife/Morenci/55/25/24.
He currently is the Showcase Artist at 3Bears Plaza Gallery running from now through March 31st – http://maps.secondlife.com/secondlife/Terra%20Ursa%20Major/114/108/23
Owen's work can also be enjoyed at:
Artist for SL:       http://maps.secondlife.com/secondlife/Rainbow%20Park%20Island/128/189/1002
Ground Zero:   http://maps.secondlife.com/secondlife/Eyefliez/71/193/751
Sancturia:      http://maps.secondlife.com/secondlife/Maharepa%20Bay/23/44/25
You can follow Owen Landar on Facebook at https://www.facebook.com/#!/groups/omaginationphoto/
Or view more of his work on Flicker http://www.flickr.com/photos/40326234@N02/
Contact Owen Landar if you are interested in commissioned work or would like to showcase his art in your gallery.
Congratulations Owen on all of your successes!  Thank you for sharing your talent and your time with the Second Life community.