September 26, 2017
by JBird Melodie
---
Hey Dreamers!  Last night we enjoyed a wonderful show at Free Spirit Farms.  That venue is one of our very favorites and Samm and Vann Scrabblebat are always such gracious hosts.  The Dreamers took the venue by storm, some even from as far as Austria!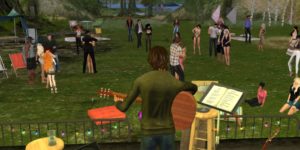 Frank belted out some of his best tunes, quite a few requests and an original or two as we all swooned.  We even added to our Dreamer group which just rounded out the evening!  No one wanted it to end but the hour flew by so fast.
I just love when there is a crowd and we certainly had one last night!  When so many Dreamers show up, it feels like a family reunion…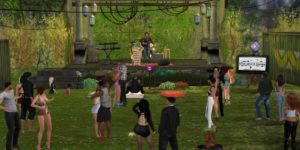 A special thank you to Mark Aries for the pictures.  Have a great week folks!